Preorder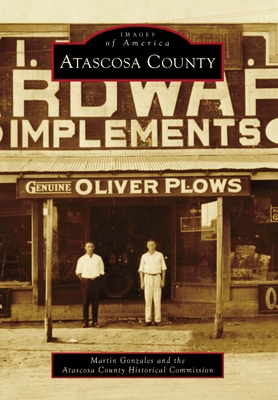 Atascosa County (Images of America)
Publication Date:
January 22nd, 2024
Publisher:
Arcadia Publishing (SC)
Coming Soon! Preorder Now
Description
A rural area in Texas, Atascosa County is located directly south of San Antonio. The old roads traveled through this land were en route to missions, forts, and places of importance to natives, explorers, settlers, wildlife, and battle-tested armies. Atascosa County was created in 1856 by the Texas Legislature, and since the land grants were distributed in the late 1800s, the population has increased substantially as settlers dealt with Indian raids, drought, and the hardships of farming and ranching. As the rest of America embraced the machine age and technical wonders, Atascosa County has evolved along in stride. Initially, wagons, plows, and mules toiled for rural Atascosa County; today, vehicles, tractors, and modern machinery keep the county moving forward. Coined "The Birthplace of the Cowboy" by historian Dr. Ben Parker, the land continues to be dominated by the cattle industry. In modern history, country stars such as Willie Nelson and George Strait have blazed a path through Atascosa County with deep ties and humble beginnings.  Martin Gonzales is the chairman of the Atascosa County Historical Commission. He and his fellow volunteers have carried on the great work of appointed commissions of the past by recognizing and continuing to study local history. This publication was made possible with contributions from Atascosa County citizens who gladly answered the call for historical pictures and the stories that went with them.