New Release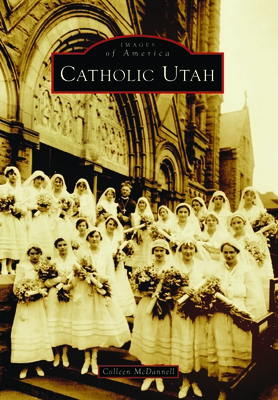 Catholic Utah (Images of America)
Publication Date:
November 20th, 2023
Publisher:
Arcadia Publishing (SC)
In Stock at Warehouse - Usually Arrives in 3-7 Days
Description
In 1776, two Mexican Franciscans trekked into what is now the state of Utah. While they said the rosary and offered litanies to the saints, they did not linger in what was to them unknown territory. It would take almost 100 years for the first parish church of St. Mary Magdalene to be built in 1871 and a Catholic community established. The small number of Catholics maintained and cultivated their religion in a territory dominated by the Latter-day Saints by building churches, starting schools, and maintaining hospitals. Key to their success was the leadership of Fr. Lawrence Scanlan, who served for 42 years, first as pastor and then as bishop. Scanlan ministered to a multiethnic array of Irish, Italian, Slovak, and Mexican Catholics who came to work in and support the dangerous (but lucrative) mining industry. Utah's population expanded after World War II, and Catholic educational and medical institutions increasingly cared for the growing needs of the state.