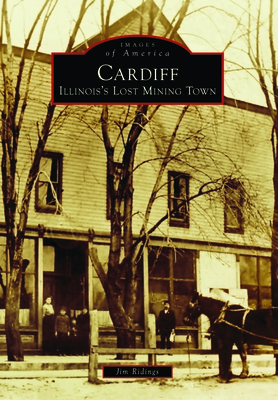 Cardiff: Illinois's Lost Mining Town (Images of America)
Publication Date:
November 13th, 2023
Publisher:
Arcadia Publishing (SC)
In Stock at Warehouse - Usually Arrives in 3-7 Days
Description
The discovery of a rich coal vein in northeast Livingston County, Illinois, in 1899 turned an open prairie into the large coal mining town of Cardiff within months. An explosion in the mine in 1903 that killed nine men looked like it might be the end of the mine and the town, but another mine shaft was sunk, and the town grew bigger than ever. However, the quality of the coal ran out in 1912. This time it was the end. The mine closed, and the buildings were transported elsewhere. The only thing left of Cardiff was its ghost town reputation. The town lasted only 13 years, but they were exciting years. This book brings the town and its people to life once again.