Preorder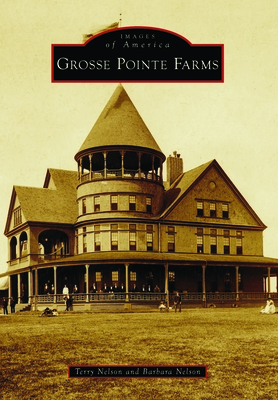 Grosse Pointe Farms (Images of America)
Publication Date:
January 15th, 2024
Publisher:
Arcadia Publishing (SC)
Coming Soon! Preorder Now
Description
In September 1927, the scion of a great Detroit automotive manufacturing family met with Pres. Calvin Coolidge on the White House lawn to be presented with a major motorsports trophy. This person was not a Ford or an Olds and also had not been behind the wheel of a race car. Delphine Dodge Cromwell, daughter of Grosse Pointe Farms residents Horace and Anna Dodge, was meeting with President Coolidge to be awarded the trophy for winning the American Power Boat Association President's Cup, and she was the first woman to do so. In addition to having quiet streets, architecturally distinct homes, and one of the most beautiful drives in America, Grosse Pointe Farms is the source of many engrossing stories rich in history and cultural significance. In this book, readers can learn of the Grosse Pointe High School graduate whose tragic story led to a battleship being named for him, the Democratic Michigan governor and Grosse Pointe Farms native who was elected to that office a record six times, and the Republican governor who led a civil rights march that ended up at the high school football stadium. In the entertainment world, stars like the Supremes and Emmy Award-winning actress Julie Harris have ties to this gracious city. Retired educators Terry and Barbara Nelson, whose two sons are Grosse Pointe South High School graduates, have scoured local school, church, and town archives--as well as private sources in locations ranging from the West Cost to Italy--to secure unique images of life in Grosse Pointe Farms over the decades.