Preorder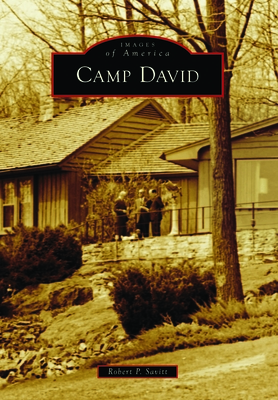 Camp David (Images of America)
Publication Date:
January 8th, 2024
Publisher:
Arcadia Publishing (SC)
Coming Soon! Preorder Now
Description
Originally named Shangri-La by Franklin D. Roosevelt, today's Camp David was a well-guarded secret until its existence was revealed after World War II. A US Naval facility set on a mountaintop, Camp David's tight security has piqued the curiosity of Americans and foreigners. Prior to the outbreak of war, Roosevelt had access to the nearby presidential yacht as a "getaway" to escape the pressures of life in the White House. After a brief search of nearby locations, a site on Catoctin Mountain in Maryland was chosen as the place for the presidential retreat. It remained Shangri La until President Eisenhower said the name was "just a little fancy for a Kansas farm boy" and renamed it Camp David after his father and grandson in 1953. It has served as retreat for each succeeding president and, in addition to providing rest and relaxation, has been the setting of several historic meetings. Robert P. Savitt writes and lectures on a variety of historical subjects. He holds a doctoral degree from Georgetown University, served in the Departments of Defense and State, and was legislative director for a US senator. Savitt has authored three previous Arcadia Publishing titles.