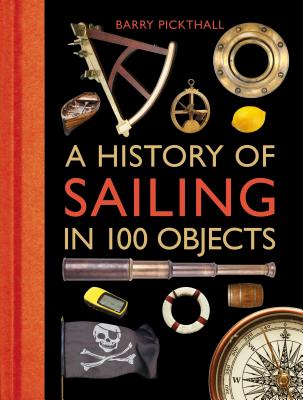 A History of Sailing in 100 Objects
Publication Date:
September 27th, 2016
Charter Books
On hand, as of Nov 30 3:37am
(Nautical/Exploration)
On Our Shelves Now
Description
The book provides a fascinating insight into the history of sailing explored through a hundred objects that have been pivotal in the development of sailing and saling boats. From the earliest water-borne craft, through magnificent Viking warships, to the technology that powers some of the most sophisticated modern yachts, the book also covers key developments such as keeps, and navigational aids, including the astrolabe, sextant, and compass. Other more apparently esoteric objects from all around the world are also explored, including the importance of citrus fruit in the prevention of scurvy, scrimshaw made from whalebone, and the meaning of sailor's tattoos.
About the Author
Barry Pickthall is an award winning yachting journalist, photographer, and author. A former boatbuilder and naval architect, he was yachting correspondent for The Times for 20 years, and he has written 20 books about sailing, including Blue Water Sailing, Going Foreign, Buying a Yacht, and Buying a Motorboat, all published by Adlard Coles Nautical.
Praise for A History of Sailing in 100 Objects
"A whimsical, inventive, comprehensive and scientific volume of sailing knowledge." - Boating Times Long Island
"A delightful anthology of vignettes about all sorts of things of interest and importance to leisure, commercial and naval mariners. It has much wider appeal than just sailing and yachting." - Ausmarine magazine
"This photographic tour through the ages is a captivating look at mankind's history at sea." - Yachting Times Magazine
"This fascinating book would make a fine present for a nautical friend." - C. Henry Depew, The Ensign